Need for Speed World Showroom
TerraSphere_385's Alfa Romeo NFS Performance Calculator v0.9.02 - Beta Release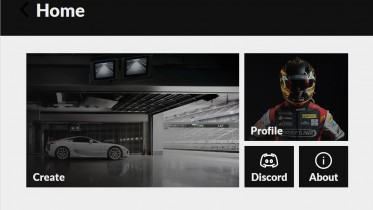 Since 2014, The entire project started as a little curiousity. During that time period, the modding community was on its golden age. The community boomed despite how hard encoding performances were back then.
Nowadays, the need for a calculator still stands even if modding has slowed down with age. Previous iterations of the calculator were released back then but it only supported NFS Most Wanted. The old calculator had a clunky UI which instead of making mods easier for content creators, it made performance modding a lot more complicated, confusing and troublesome. Not many used it due to its complexity, despite its potential. I want to do better.
Primarily built as a challenge, this new calculator was constructed for all those interested in creating more content for your favorite NFS Games. It will save you a lot of time so you can focus on modelling the car and finding the wheel positions. A tool to develop talent and inspire quality content.
So you can focus on what truly matters.
Bring those sweet specification sheets to life
NFS Performance Calculator gives you the power to translate performance figures on paper to an easy to install .nfsms file for your mods. Every single part of the specification sheet is taken into consideration, and adaptive fields hide themselves in real time depending on your input. You never have to spend eight hours making an entire .mwps or .nfsms file again.
Never feel lost, ergonomic UI to the rescue
Your experience as the sole owner and user is the driving force of the calculator's design. Organized menus ensure you will never get lost in your work. Each button is "hand-edited" so you can feel or tell on instict which one is first, and still be functional and elegant on your screen.
Generate ready-to-install performance files
Export your performance file in one click. Put in details, go mad with the adjustments, check the summary, export the performance. All you need to do from this point on is to import the file via NFS-VLTEd and you're done.
Currently supports:
NFS: Most Wanted
NFS: Carbon
NFS: World
The public beta will release on the NFS Performance Calculator discord server at exactly 3rd of November, 2019 5:00 PM PHT.
God bless this community. ^_^