Need for Speed Most Wanted Showroom
N4SRazer's Polestar 1 Fully customisable (ADDON)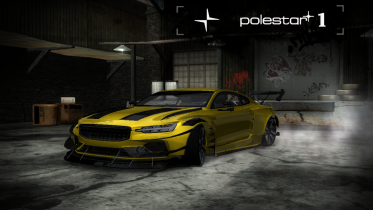 Owner: N4SRazerN4SRazer's garage
Viewed: 372 times
Share this showroom:Click to copy URL
Coming soon GUYS!
Author of the original mod: LM1992
Authors of the ADDON:
-N4SRazer- For reworking the GEOMETRY, Modscript and Ed config.
-RafliCOK aka Fliii- For providing me the ADDON files PRIVATELY.
NEW FEATURES AND UPCOMING FEATURES:
-Improved handling
-Re heightened the ride.
-Top speed is 455KPH (struggled too hard to find out) which freaking INSANE! I will be reducing its TOP SPEED soon
-Others are the same(modloader car's performance), for now.
-Decreased the TOP SPEED to 390KPH.
- EVEN MORE improved handling!
-New engine audio.