Need for Speed Most Wanted Showroom
N4SRazer's Bugatti Bolide (ADDON)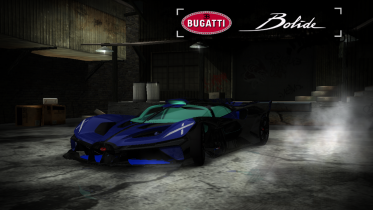 Owner: N4SRazerN4SRazer's garage
Viewed: 249 times
Share this showroom:Click to copy URL
Car: Bugatti Bolide
Author: LM1992
Replaced: Cadillac CTS
Addon: By N4SRazer aka NFSMWFAN
Reworked performance of the original car by myself will be coming soon!
Release: To be announced, since I need to get the permission of the original author.
Description: This car is the modern HYPER we can ever see in game! The performance was poor in the game(for a Bugatti). So I will increase the acceleration of the car. And handling............SUCKED! So I should also changed some traction and grip of the car.