Need for Speed Undercover Downloads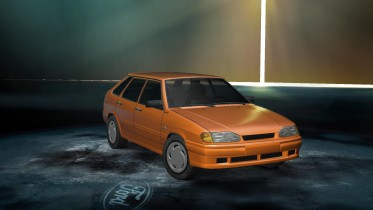 Author:
Eevee
Added on: May 9, 2019
Viewed: 465 times
Downloaded: 52 times
Favorited: 0 times
Share this car:Click to copy URL
This car was converted from Lada Racing Club, World of Speed, Forza Motorsport 4 and GTA San Andreas by YochiThMaster333 aka Eevee (me).
Replaces: Ford Focus ST
Tuning:
Bodykits
Hoods
Rims
Spoilers
Paint
Vinyls
Performance
Features:
Vanilla NFS:UC driver model
Unique racing spoiler from LRC series in Gentera Evo spoiler
Spoilers now use Medium spoilers set rather than Hatch ones
Known bugs:
How to install:
Run NFS-VltEd, then click "File - Open" and look for NFSUC game directory
Then click "File - Import - ModScript", pick Samara2114_setup.nfsms and click "Install". Save.
Run the game and choose Ford Focus ST. Lada Samara 2114 will be visible instead of Ford Focus ST.
FAQ:
Q: What is game directory?
A: That's the folder where your NFSUC installed
Uploaded on:
nfsaddons.com (this site)
nfscars.net
nfsmods.xyz
Please don't reupload to these sites.
Thanks to:
nfsu360 for his NFS-CarToolkit
Oleg M. for Zmodeler
Damage
Convertible
Dashboard
Class
Vidwall
Serial #
Windows
Licence Plate
Top Speed
0 mph
0 kmh
Polycount
0