Need for Speed Porsche Unleashed Downloads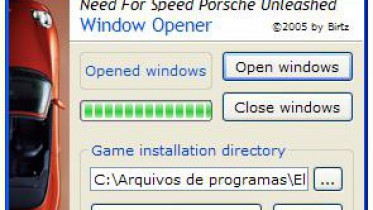 Author:
Birtz
Added on: November 16, 2005
Viewed: 8,284 times
Downloaded: 2,223 times
Share this file:Click to copy URL
This patch is based on Sniper's Windows Down patch. Sniper's patch makes all convertibles, roadsters and targas side windows rolled down for every car in the entire game. I really liked this patch but I felt uncomfortable racing at the Alps with my 911 targa windows opened. So I made this program, in which you can open or close the cars windows at the time you want without the need to copy all the files to the game folder.