Need for Speed Pro Street Downloads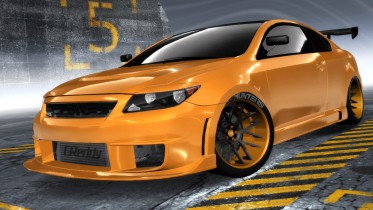 Author:
Michael Werd
Added on: August 2, 2019
Viewed: 221 times
Downloaded: 51 times
Favorited: 0 times
Share this car:Click to copy URL
===== Scion Tc 2004 for NFS ProStreet =====
Author: Michael Werd
Author's site:
Michael Werd:
https://vk.com/idmichael_werd
RET Customs:
https://vk.com/ret_customs
(
https://twitter.com/RETcustoms
)
World Community Photosets:
https://vk.com/worldcommunityphotosets
(
https://www.instagram.com/worldcommunityphotosets/
)
Original model from Juiced 2 and NFS SHIFT 2
Replacing for: Chevrolet Cobalt ss (COBALTSS)
Available tuning:
Hoods (stock+4)
Body kits (stock+5 / 6th, this is a drag-kit, which you can combine with all the body kits, except for a wide body kit, you can find him details in hood and in spoilers/)
Specific spoilers
In-game spoilers
Roll cages
Racing seats
Rims
Body and rim paint
Vinyls
Window tint
Performance
Terms of distribution:
Do not modify any part of the installer and/or modification without permission of the author!
When you post on other sites, specify the author and a home page link to author site!!!
Damage
Convertible
Dashboard
Class
Vidwall
Serial #
Windows
Licence Plate
Top Speed
0 mph
0 kmh
Polycount
0