Need for Speed Most Wanted Downloads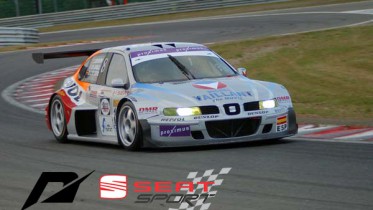 Author:
The Audi Guy
Added on: March 21, 2020
Viewed: 132 times
Downloaded: 24 times
Favorited: 0 times
Share this file:Click to copy URL
Seat Toledo GT Vinyls
Vinyls by The Audi Guy
Ripped from GTR2, Original files by SiGi & Rip
The vinyls are:
Elegance #571
Evag #60
Jagermeister #152
MC Garden #46
Polo Motorad #34
Remus #90
T-Online #26
-After all create a backup copy of the TEXTURES.BIN file
-If you dont have nfs TexEd, download it
http://www.nfscars.net/need-for-speed-undercover/10/files/view/7477/
INSTALLATION.
1. Download and install the car
Car by Bif B (https://nfs.com.ru/downloads.php?view=902)
2. Download the Vinyl and extract
3. Open NFS TexEd
4. Search The TEXTURES.BIN file (Need for Speed Most Wanted\ADDONS\CARS_REPLACE\CORVETTEC6R)
5. Replace the file, (CORVETTEC6R_BADGING_N) is Body
6.Replace the File, (CORVETTEC6R_MISC) is Window
7. Save
8. Select the Seat Toledo GT
If you have any problems leave a comment, I will gladly help you =)
CREDITS.
Bif B for the 2003 Seat Toledo GT
Sim Bim Studios for GTR2
SiGi & Rip for the Textures
Adobe for Photoshop
nfsu360 for NFS TexEd 0.9.1
Mooii Tech for Photscape
Bandicam.com for Bandicam 4.3.4
DO NOT UPLOAD ON ANOTHER WEBSITE, OR EDIT THE FILE