Need for Speed Most Wanted Downloads
Mitsubishi Lancer Evo X Vinyls Pack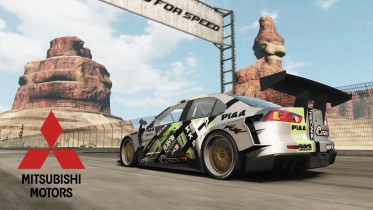 Author:
The Audi Guy
Added on: January 25, 2020
Viewed: 485 times
Downloaded: 89 times
Favorited: 0 times
Share this file:Click to copy URL
Mitsubishi Lancer Evo X Vinyls Pack
Vinyls by The Audi Guy
The Vinyls are:
Castrol #35
Eneos Ralliart #11
FX Open #147
GoPro #10
Hankook #29
HRE Wheels #87
Marty33dmgp (Inspiration)
NZXT #79
Sparco
Zero Racer #0
-After all create a backup copy of the TEXTURES.BIN file
-If you dont have nfs TexEd, download it
http://www.nfscars.net/need-for-speed-undercover/10/files/view/7477/
INSTALLATION.
1. Download and install the car
Car by SwYaT & gljek@ (https://nfs.com.ru/downloads.php?view=1316)
2. Download the File and extract
3. Open NFS TexEd
4. Search The TEXTURES.BIN file (Need for Speed Most Wanted\ADDONS\CARS_REPLACE\CTS)
5. Replace the file with any of these:
CTS_ENGINE
CTS_MISC_N
CTS_RIM
CTS_SKIN3
CTS_TREAD_N
6. Save
7. Select the Lancer Evo X
If you have any problems leave a comment, I will gladly help you =)
CREDITS.
SwYat & gljek@ for the 2008 Mitsubishi Lancer Evo X
Marty33dmgp (https://www.nfscars.net/need-for-speed-shift-2-unleashed/15/showroom/view/47340/)
Adobe for Photoshop
nfsu360 for NFS TexEd 0.9.1
Mooii Tech for Photscape
Bandicam.com for Bandicam 4.3.4
DO NOT UPLOAD ON ANOTHER WEBSITE, OR EDIT THE FILE