Need for Speed Most Wanted Downloads
BMW Z3M Motorsports Vinyls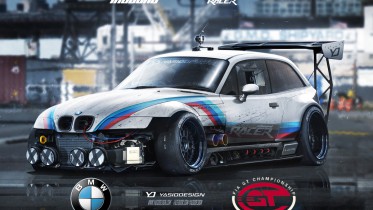 Author:
The Audi Guy
Added on: September 14, 2019
Viewed: 502 times
Downloaded: 76 times
Favorited: 0 times
Share this file:Click to copy URL
BMW Z3M Motorsports Vinyls Vinyls converted by The Audi Guy
The vinyls are ripped from gtr2, they are: -Agip Motorsports #125 -Gislaved Racing #224 -Kilowatch racing #2 -Schnitzer Motorsport #9 -Van Der Broeck Racing #78 -Williams F1 Team #9
-After all create a backup copy of the TEXTURES.BIN file
-If you dont have nfs TexEd, download it https://www.nfsaddons.com/downloads/nfsug/tools/4243/nfs-texed-11.html
INSTALLATION. 1. Download and install the car Car by Makoto Ito (https://www.nfscars.net/need-for-speed-most-wanted/7/files/view/7977/) 2. Download the Vinyl and extract 3. Open NFS TexEd 4. Search The TEXTURES.BIN file (Need for Speed Most Wanted\ADDONS\CARS_REPLACE\BMWM3GTR) 5. Replace the 2 files, (BMWM3GTR_BADGING_N, BMWM3GTR_INTERIOR) 6.Save 7. Select the BMW Z3M
If you have any problems leave a comment, I will gladly help you =)
CREDITS.
Makoto Ito for the 2002 BMW Z3M Motorsports Sim Bim Studios for GTR2(Textures) Adobe for Photoshop nfsu360 for NFS TexEd 0.9.1 Mooii Tech for Photscape Bandicam.com for Bandicam 4.3.4
DO NOT UPLOAD ON ANOTHER WEBSITE, OR EDIT THE FILE