Need for Speed Most Wanted Downloads
New Manufacturer and Secondary Logos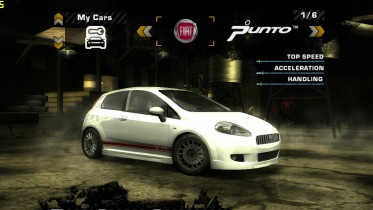 Author:
NFSF1McLaren
Added on: May 24, 2019
Viewed: 345 times
Downloaded: 46 times
Favorited: 0 times
Share this file:Click to copy URL
This is a manufacturer and secondary logo pack for NFS Most Wanted.
Features:
FIAT Manufacturer logo (brand current logo);

Volkswagen Golf GTI logo (from the PlayStation 2 demo);

Mitsubishi Eclipse GT (4G) logo (from NFS Carbon);

Vauxhall Monaro VXR logo (from the PlayStation 2 demo);

Lamborghini Gallardo logo (car official logo);

Lamborghini Murciélago logo (car official logo);

TexEd Installation:
Open NFS TexEd;

Select 'Open', go to folder where your game is installed and select 'FrontB.lzc' found in the 'FRONTEND' folder;

Select 'Import/Replace' in the checked desired logo and replace the texture with the new one located in your preferred output folder;

Save the file changes.

Ed Installation:
Copy and replace the current textures with the new ones located in Ed\Resources\NFSMW\FrontEnd\FrontEndTextures\729181AD';

Run Ed as an administrator;

Select the game installed folder;

Run the application with 'Add Cars';

Done.

Credits:
379Felipe - Monaro and GTI logos;

nfsu360 - NFS TexEd;

nlgzrgn - Ed, the car dealer;

Google - sources for the Punto, Gallardo and Murciélago.

Tools used:
Enjoy!