Need for Speed Most Wanted Downloads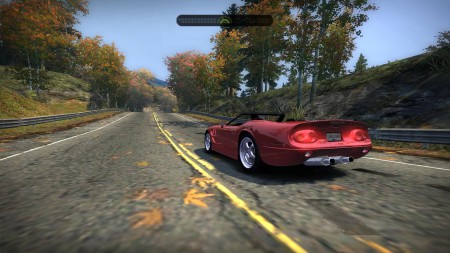 Added On January 27, 2019
Views 1,654
Downloads 251
Version Most Wanted
Brand Shelby
This car replaces Mazda RX-7 (RX7)
Car converted by Tails
____________________________________________________________________________________________________________________
Type of mod: Car
Model: Shelby Series 1
Replaces: RX7
Known bugs: None so far.
Car can be customized with:
-bodykits (racing splitter, spoiler and cage)
-rims
-performance (completely re-written)
-paint
-vinyls (note: use the VINYLS.BIN file from the pack, it has edited vinyls)
-window tints
-some other bits
Credits:
FOX - ripping model + textures (FM4), tyre texture (NFS:HP2010), tips, support, performance template
AJ_Lethal - fixing the performance files
LRF Modding - beta testing
Darkcode - requesting the car
Riva - ripping textures (FM3)
Turn 10 - model + textures
EA Games - tyre textures (HP2010)
nfsu360 - nfstc texture compiler
Arushan - mod tools
How to install the mod:
1. Get a NFS:MW Mod Loader by Arushan. (You can easily find it on the internet.)
2. Extract the content of "ADDONS" map of my mod to "ADDONS" map of your NFS:MW with Mod Loader.
3. Open the game and enjoy your Shelby!
Do not upload it on any other site without my permission. You can provide link, but not upload any part of this mod.
____________________________________________________________________________________________________________________