Need for Speed Most Wanted Downloads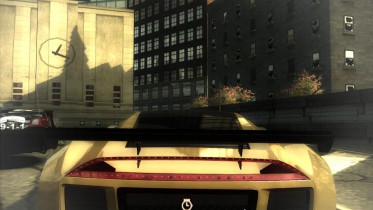 Author:
Gamer boy
Added on: September 3, 2010
Viewed: 22,294 times
Downloaded: 6,250 times
Favorited: 0 times
Share this car:Click to copy URL

2010 Saleen S5S Raptor.


This car is Converted from "Forza MotorSport 3 " and it replaces "FORD Mustang GT".

Can be customize with:

>Rims
>Performance
>Body Paint
>Rim paint
>Window-tints
>Speed Gauges


______INSTALLATION_________
1.Copy all files in NFSMW main derectory.
2.Run game with "NFSMW.bat".


________CREDITS________________
Turn 10 (Forza MotorSport 3) - for model and textures
Oleg - for Zmodeler 1 and 2
Arushan - for NFSMW ModTools
Speeding'Machine - for a perfect Secondary Logo
Gamer boy - for Converting this car in NFSMW...


Have Fun!



Damage
Convertible
Dashboard
Class
Vidwall
Serial #
Windows
Licence Plate
Top Speed
0 mph
0 kmh
Polycount
0