Need for Speed Most Wanted Downloads
Lamborghini Gallardo LP560-4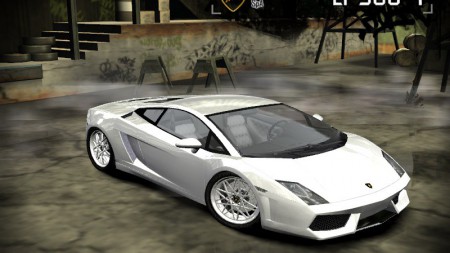 Views 48,056
Downloads 10,080
Version Most Wanted
Brand Lamborghini
This car replaces Audi TT 3.2 quattro (TT)
Lamborghini Gallardo LP560-4
Base mesh by EA, moded by CTR.
!Note:
!This is the fixed version. If you have downloaded the previous one, please delete it and install this one instead.
Features:
several body kits, used for fixing the ghost AI cars
window tints
aftermarket rims
"rice-proof" - no vinyls, scoops, spoilers and hoods :P
Credits go to:
-DanielKeller for beta testing and sudgestions. Thanks mate.
-Japandrifter for spotting the rised rear end when the car has stock handling...
-EA for mesh and game...
-Arushan for his tools...
Enjoy.
Installation:
Download the Ferrari 360 Mod Loader from here (if you haven't done already): http://nfscars.net/file/view/mostwanted/6464.aspx and install it.
Extract the zip, then the 7z and place the CARS_REPLACE and FRONTEND folders in your ADDONS folder. Overwrite files when prompted. Make sure you have only one 51-LAMBO.BIN file in Manufacturers folder.
CTRdesiGn'08