Need for Speed Most Wanted Downloads
Chevrolet Camaro Z28 (1979)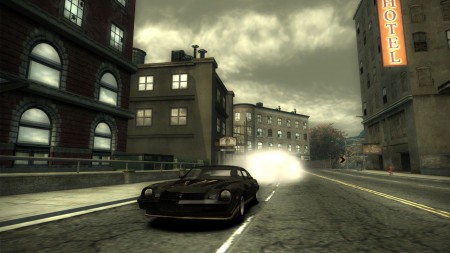 Added On February 28, 2011
Views 46,088
Downloads 8,651
Version Most Wanted
Brand Chevrolet
This car replaces Chevrolet Cobalt SS (COBALTSS)
1979 Chevrolet Camaro Z28
Sourced from Forza Motorsports 3
Conversion to MW by Dark Ritual
Replace: Chevrolet Cobalt SS [COBALTSS]
*Z28 secondary logo.
*Five Riceproof Bodykits (Each kit features Black w/ different color striping)
-Gold
-Orange
-Green
-Silver
-Blue
*Riceproof-ed Spoilers/Hoods/Scoops
*Wheels
*Performance (180 km/h when Stock [3 gears] / 300km/h+ when maxed [6 gears])
*Paint
*NO vinyls/Decals/Numbers
*Window Tint
*Wheel Paint
*Custom Gauges
*Costs 25,000 in Car Lot.
Bugs:
*Aftermarket wheels do NOT show up properly.
*No vinyls/decals/numbers can be applied.
*NO HEADLIGHTS.
See readme for full details and credits.
Enjoy.