Need for Speed High Stakes Downloads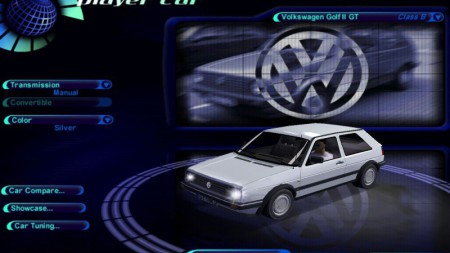 Added On September 29, 2019
Views 1,097
Downloads 212
Version High Stakes
Brand Volkswagen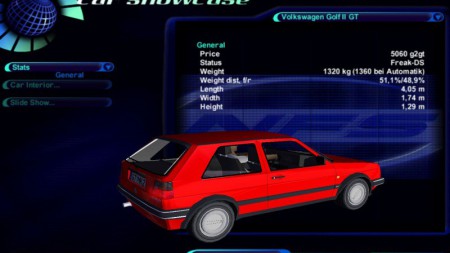 Damage
Yes
Convertible
No
Dashboard
Yes
Class
B
Vidwall
Yes
Serial #
47
Windows
Clear
Licence Plate
Top Speed
128 mph
205 kmh
Polycount
0
Driver
Animated
As I had been totally in Golf 2's earlier, I oncely decided to build one. This is what came up.
Features:
Damage
Lots of 3D Details
Animated Driver
Less than 5500 Polies
Vidwall
...
Converting, Editing and / or uploading without
my permission is strictly forbidden. Mail me to
ask for permission firstly, please.
Thanks to:
Cooya!, for help with bugs
Tippi, for his very unique NFS 4 only-site (www.tippinfs4corner.de)
Have fun!