Need for Speed High Stakes Downloads
Porsche 911 996 Turbo German cop (NFS 6)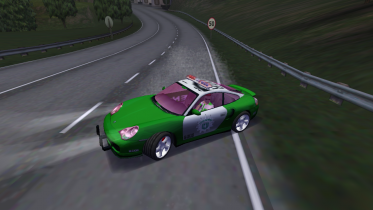 Author:
Jordy 404
Added on: September 28, 2019
Viewed: 507 times
Downloaded: 48 times
Favorited: 0 times
Share this car:Click to copy URL
An original conversion of Viper Jay 5.
Installation: Create a folder called "p9gr" then "data / cars /" ".
If you are replacing this car with the original Porsche 911 turbo pursuit, make sure you have edited the serial number and downloaded the veg modern patch to avoid crashes.
Damage
Yes
Convertible
No
Dashboard
Yes
Class
AA
Vidwall
No
Serial #
8
Windows
Clear
Licence Plate
Non-Editable
Top Speed
0 mph
0 kmh
Polycount
7260
Driver
Animated