Need for Speed High Stakes Downloads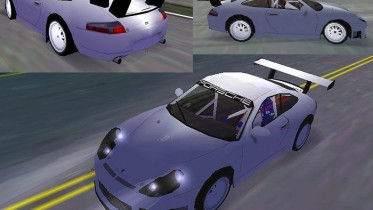 Author:
Jan Kersting
Added on: October 15, 2002
Viewed: 8,749 times
Downloaded: 1,453 times
Favorited: 0 times
Share this car:Click to copy URL
a Racing Porsche, based on EA's GT3 from NFS PU.
It has many 3D-parts like wings, exhaust-pipes, wipers, racing-seats, rollcage, etc.
The wheels have much detail, but look a bit odd because they're not shaded.

Damage
Yes
Convertible
No
Dashboard
None
Class
AA
Vidwall
Yes
Serial #
47
Windows
Clear
Licence Plate
None
Top Speed
204 mph
327 kmh
Polycount
0
Driver
Animated