Need for Speed High Stakes Downloads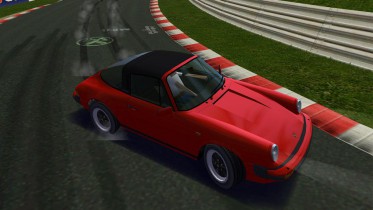 Author:
Team RSR
Added on: March 28, 2010
Viewed: 4,422 times
Downloaded: 789 times
Share this car:Click to copy URL
And another late 80's 911 is finished, this time another slim one but as targa version. The same features as on the other 911s, including a showcase with original car data, mid poly count, ten factory colors, vidwalls and more, makes this be another lovely addition for your NFS 4.

Converting, modifying and/or attaching to packages is NOT allowed without written permission, under no circumstances.

Have fun!
Damage
Yes
Convertible
Yes
Dashboard
New
Class
A
Vidwall
Yes
Serial #
29
Windows
Clear
Licence Plate
Customizable
Top Speed
154 mph
245 kmh
Polycount
6122
Driver
Animated