Need for Speed High Stakes Downloads
911 (G) Carrera 3.2 Coupé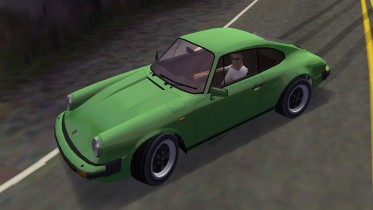 Author:
Team RSR
Added on: March 23, 2010
Viewed: 5,110 times
Downloaded: 911 times
Share this car:Click to copy URL
Here is a very well fitting opponent for the M3 E30, the classic 80's Porsche 911 Carrera. With it's 3.2 Litre engine it develops 231 PS which enables a V-Max of 245 kph.
Features as usual; dash, showcase, highly accurate model, high quality textures and a lot more.
Enjoy!

Modifying, uploading and/or attaching this to packages is NOT, under no curcumstances, allowed without written permission!
Damage
Yes
Convertible
Yes
Dashboard
New
Class
A
Vidwall
Yes
Serial #
37
Windows
Clear
Licence Plate
Customizable
Top Speed
154 mph
245 kmh
Polycount
6495
Driver
Animated