Need for Speed High Stakes Downloads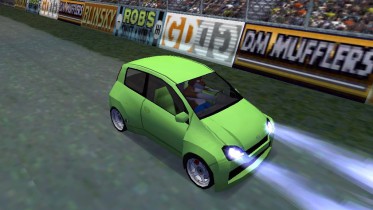 Author: AJ_Lethalmore from AJ_Lethal
Added on: December 15, 2014
Viewed: 2,823 times
Downloaded: 749 times
Favorited: 0 times
Share this car:Click to copy URL
Intro:
It's worth making this hyperkei car for a third time
Features:
Scratch made? No, based on v2
Poly count 2112
Colors 10
Class/Specs AA/0-60 mph (100 km/h) in 3.5s/150 mph (240 km/h) top speed
Interior/Dash/Driver yes/no/werewolf
Misc. Features

Damage
Badges
Xenon lights
:ODL Lights
Sounds from NFSU2 Celica (upgrade 2)

Installation:
Extract this file... ...into this folder
car.viv datacarscrmr
crmr.qfs, crmr1.qfs, crmr2.qfs
datafeartvidwall
shcrmr.qfs
datashowcaseart
Used tools:
Zmodeler 1.07b/GIMP/NFS Wizard/FCE Colors/FCE Center/Audacity
Copyrights/permissions:
If you would like to modify and/or distribute this add-on, please PUT MY F#CKIN NAME AS THE ORIGINAL AUTHOR OF THIS ADDON IN THE README OR THE SITE, OTHERWISE, I WILL HUNT YOUR ASS. Thanx.
Damage
Yes
Convertible
No
Dashboard
None
Class
AA
Vidwall
Yes
Serial #
23
Windows
Clear
Licence Plate
Customizable
Top Speed
150 mph
240 kmh
Polycount
2112