Need for Speed High Stakes Downloads
Mustang Shelby GT350R (S550)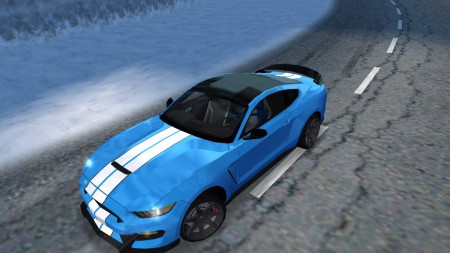 Added On November 16, 2019
Views 2,087
Downloads 270
Version High Stakes
Brand Ford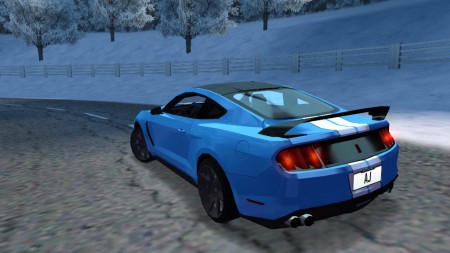 Damage
Yes
Convertible
Yes
Dashboard
None
Class
AA
Vidwall
Yes
Serial #
47
Windows
Clear
Licence Plate
Customizable
Top Speed
191 mph
306 kmh
Polycount
8374
Driver
Animated
converted from Real Racing 3
Intro:
A high-revving 526 hp V8, a chassis sharpened with magnetic dampners and weight reduction puts this Mustang on world sports car class.
Features:
Scratch-made?
Polycount
Colors
Interior
Dash
Driver
no, converted from RR3
8374
10 (all OEM)
yes
no
custom (werewolf girl)
Performance
Class
0-60 mph (100 km/h)
Top Speed
AA
3.9 s
191 mph (307 km/h)
Misc. features:

Damage
Sounds from NFSMW's upgraded Mustang
Removable spoiler and black roof (via convertible option)
Installation:
| Extract this file... | ...into this folder |
| --- | --- |
| car.viv | data\cars\s53r |
| s53r.qfs, s53r1.qfs, s53r2.qfs | data\feart\vidwall |
| shs53r.qfs | data\showcase\art |
Used tools:
ZModeler 1.07b & 2.2.6 | GIMP | FCE Centerer | FCE Colors | FCE Finish 2 | NFS Wizard | RealTuner 2 | Audacity
Copyrights/permissions:
If you would like to modify and/or distribute this mod, please:
keep this readme file without any alterations whatsoever (in case of just sharing this mod around)
give me proper credit (AJ_Lethal) for creating the mod
Seriously, respecting those conditions is not hard at all. Unless you're terminally dumb or a shameless, talentless hack.