Need for Speed High Stakes Downloads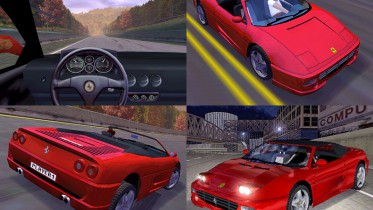 Author:
Ortwin
Added on: May 29, 2003
Viewed: 8,638 times
Downloaded: 1,804 times
Share this car:Click to copy URL
First car of Ortwin on this site is his best so far, I think. Normals and textures are smooth and sharp, and there are nice touches such as a 'broken' damage texture for the lights.
Overall, good work from another promising car editor.
Damage
Yes
Convertible
Yes
Dashboard
Yes
Class
A
Vidwall
No
Serial #
45
Windows
Clear
Licence Plate
Customizable
Top Speed
181 mph
290 kmh
Polycount
6139
Driver
Animated