Need for Speed High Stakes Downloads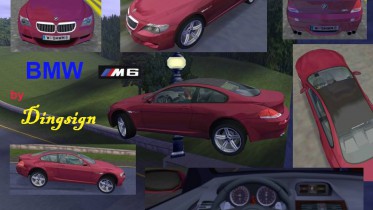 Author:
Dingsign
Added on: August 26, 2006
Viewed: 7,054 times
Downloaded: 1,791 times
Share this car:Click to copy URL
This car is scratch made!!

Other features:
-11381 polygones, hipolypatch NEEDED! Be careful with the menu view!
-accurate, high detailed 3D mesh
-high detailed interior
-high detailed 3D dash view
-damage
-showcase
-vidwall


Have Fun and enjoy this creation!
Damage
Yes
Convertible
No
Dashboard
Yes
Class
AA
Vidwall
Yes
Serial #
27
Windows
Clear
Licence Plate
Non-Editable
Top Speed
0 mph
0 kmh
Polycount
11381
Driver
Animated