Need for Speed Hot Pursuit Downloads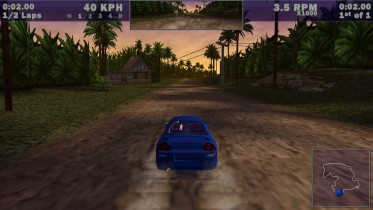 Author:
Opus IV
Added on: September 21, 2018
Viewed: 682 times
Downloaded: 91 times
Share this track:Click to copy URL
This track is Kahuna Island, a change in tropical format by Rocky Pass with a wild Hawaiian island atmosphere and a wholly dirt road. To install it put "trk003" folder that you find in the downloaded Zip file into "C:/Program Files/Electronic Arts/Nfs3/Nfs3/Gamedata/Tracks" and replace the existing one. You are allowed to create a project using as a base my track but please contact me first on my e-mail "opusivgamer@gmail.com" and give me credits if you have my permission.
Visit my Youtube channel "Opus IV Gamer" (https://www.youtube.com/channel/UCoIje9MbCb2TOtrMmGttYNg) to see a lot of videos that I made on Need for Speed III Hot Pursuit and don't forget to subscribe to it for new coming videos.