Need for Speed Hot Pursuit Downloads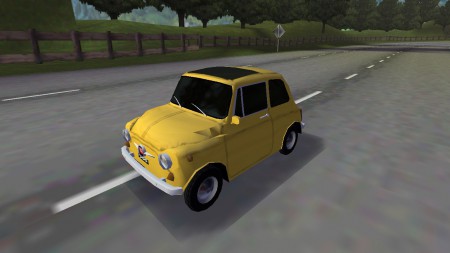 Version Hot Pursuit
Brand Fiat
This is a Fiat Nuova 500 F, the city car that contributed to the mass motorization of Italy in the 60s, now available for Need for Speed III. I have already loaded a Fiat Nuova 500 on this site but this is the version F, the most successful of sales, in production from 1965 to 1972 and slightly faster than the 500 of 1957. I created this model in collaboration with The Power City Tuning Team, the latter already authors of several other models for Need for Speed IV. This car has realistic performance, steering and rolling, is available to AI opponents drivers in the class C and in all supported languages. To install it put "500f" folder that you find in the downloaded Zip file into "C:/Program Files/Electronic Arts/Nfs3/Nfs3/Gamedata/Carmodel". A slide is also available named "48_00.qfs", that will appear on the screen before every race, to insert in the path "C:/Program Files/Electronic Arts/Nfs3/Nfs3/Fedata/Art/Slides". 
You are allowed to convert this car to another Need for Speed version or to another game or using it as a basis for your projects only with my permission, by contacting me at this e-mail address: "opusivgamer@gmail.com"
Visit my Youtube channel "Opus IV Gamer" (https://www.youtube.com/channel/UCoIje9MbCb2TOtrMmGttYNg) to see a lot of videos that I made on Need for Speed III Hot Pursuit and don't forget to subscribe to it for new coming videos.