Need for Speed Carbon Downloads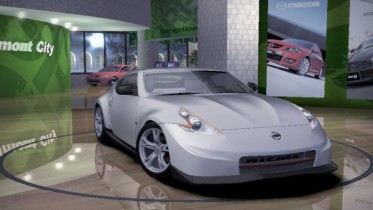 Author:
Eclipse72Rus
Added on: September 21, 2019
Viewed: 204 times
Downloaded: 34 times
Favorited: 0 times
Share this car:Click to copy URL
Nissan 370Z is converted from Forza Motorsport 4. Replaces Infinity G35.
Tuning:
- Perfomance
- Visuals
- Wheels
- Body
- Sticker 370Z is removed when changing the body or front bumper.
Damage
Convertible
Dashboard
Class
Vidwall
Serial #
Windows
Licence Plate
Top Speed
0 mph
0 kmh
Polycount
0