Need for Speed Carbon Downloads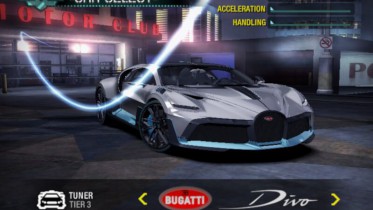 Author: Famous-_-Ademomore from Famous-_-Ademo
Added on: September 10, 2018
Viewed: 846 times
Downloaded: 212 times
Favorited: 0 times
Share this car:Click to copy URL
Installation:

To install the mod do the following steps:
- download the latest version of NFS-VltEd from https://nfs-tools.blogspot.com/
- In NFS-VltEd, on the File menu, click Open.
- In the Browse For Folder dialog box, choose NFS: Carbon main directory, and then click OK.
- press Crtl + I (File->Import->ModScript), then choose the Install.nfsms file.

Features:
- Working Brakelights Texture
- CSR Racing 2 Driver
- Proper Secondary Logo
- Lod Parts
- New Performance
- HQ Interior And Exterior
- Doors Can Be Open

Customization:
- Rims
- Performance
- Paint
- Rim Paint
- Window Tint

Notes:
- Spoiler Position In Skirt Customisation
- Doors In Front Bumper Custom
- And Hood Custom For Splitter And Headlights
- Can Reach 500 Km/h (Upgrated)
- Don't Go In Aftermarket Or Your Game Crash
- Windows Is Very Transparent

Credits:
nfsu360: NFSC ModTools, Texture Compiler, NFS-VltEd 4.2
Oleg Melashenko: Zmodeler 2.2.6
Ton Roosendaal: Blender 3d 2.78a
Famous-_-Ademo: Converting And Editing For NFS Carbon.

Votes:
- Next Car Mods From CSR Racing 2
- 2019 Gumpert Apollo Intensa Emozione
- Or
- 1993 Porsche 993 Rauh Welt Begriff Rotana ?
Damage
Convertible
Dashboard
Class
Vidwall
Serial #
Windows
Licence Plate
Top Speed
0 mph
0 kmh
Polycount
0